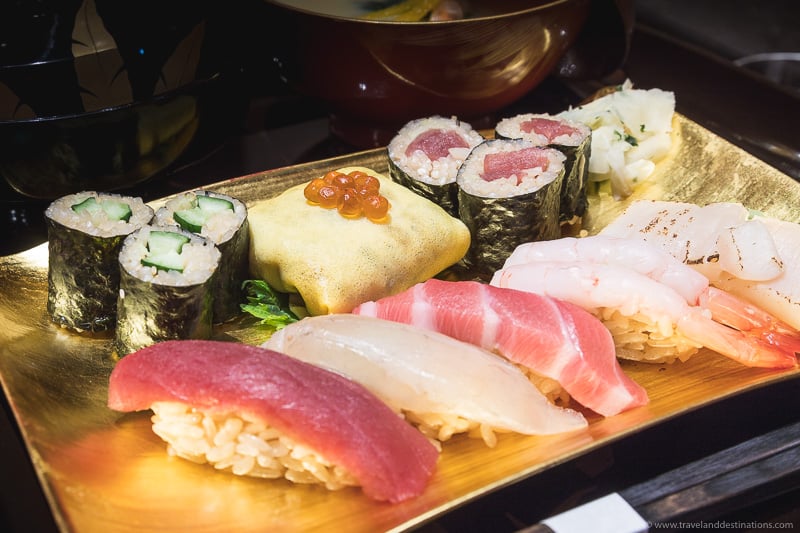 Courtesy-travelanddestinations
When it comes to food, Japanese cuisine is considered to be unique and different compared to other countries. The reason behind this is that Japanese food requires precise and complicated chopping skills along with cooking techniques which cannot be easily by other countries. While visiting Japan, it is important to give the food a try even if you're a vegan. If this is your first visit to Japan, then consider these awesome food activities during your visit to Japan.
Eat Ramen but From a Vending Machine – Ramen is originally from Japan however, it is more delicious in Japan. Instead of having it from a restaurant or café, try having it from a vending machine. Not only is it cheap but also really delicious. You will see locals buying in bulks from stores in order to keep it at home
Try Okonomiyaki – If your breakfast comprises of pancakes, then Okonomiyaki perfect for you. Flour, cabbage and eggs are the ingredients required to make this savory dish.
Make in your Own Style Takoyaki – This is a popular dish in Osaka where locals love it on a daily basis. It is also a popular street food where it is recommended to cook it on your own and have it. All you need is a batter and then stuff it with octopus which later requires deep frying.
These are some of the best and finest food activities to experience in Japan. But before that, it is important to book for the best Japan tour package.